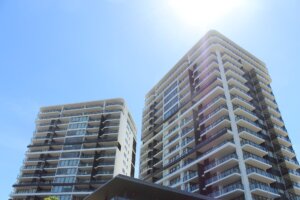 Condos In The Time of COVID-19
If you had asked me a couple of years ago if condos were an acceptable substitute for a regular home, I would have said probably not. Thank goodness no one asked me.
Condos have become a terrific affordable alternative when searching for a home.
First Time Home Buyers can purchase a condo with as little as 3% down payment. Second Homes, 10% down and Investors, 20%.
Fannie Mae and Freddie Mac (the lords of the conforming loan limits below $510,400) eased their condo requirements, which have allowed many complexes to open up to the housing market.
FYI: A Condo Certification or Questionnaire is required on ALL loans. I strongly recommend ordering the Condo Certification, within the inspection period. This is to eliminate disappointment if the condo turns out to be "unwarrantable." (Another type of loan, more down payment, higher interest rate, etc.)
The old stigma of too many rentals in complex has been lifted. But (there is always a "but" in lending) there are two biggies that can derail a purchase:
If one entity owns more than 10% of the complex. For instance, one LLC owns almost 30% of a large complex in Fountain Hills, and the units are rented out through VRBO on a daily, weekly basis. The Listing Agent had no idea (or clue). Exceptions may be granted if the complex is small and no VRBO style renting.
Pending lawsuit(s) that could compromise the HOA. (Additional info will be required)
These issues could mean that the loan will not be approved.
Another stumbling block is lack of reserves for stuff that happens in a condo complex, like leaky roofs or cracks in sidewalks. One large complex in Tempe, in their infinite wisdom, decided not to establish a reserve account. (Seriously, I can't make this up.) The HOA president knew this was a problem for mortgages but said reserves would have to wait until the 2021 budget. Luckily, our client had the 25% down for a second home and was able to move forward with the purchase.
A Limited Review Certification, which does not have a reserve requirement is allowed for a 10% down payment for primary residences, 25% down payment for second homes and investors.
We finance several condos a month. The key is getting the Condo Certification up front, if you were to ask me.
Like YOU, we are always working. Call us anytime!