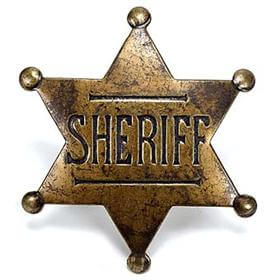 The big, bad sheriff of lending, The Consumer Protection Financial Bureau (CPFB), thought it built a tamper proof fence corralling "bad" loans by holding the lending industry hostage and implementing tough approval guidelines. The old saying, " if you build a tall fence, someone will build a taller ladder", has proven true.
Companies are crawling out of the desert and opening their doors offering mortgages such as one day out of foreclosure and/or bankruptcy, stated income, and to individuals with icky credit scores. We thought these were barred permanently from the housing market. The non QM (Qualified Mortgage) lenders, formerly called sub-prime, have no qualms of taking advantage of willing borrowers who cannot qualify for other types of loans.  We thought these were banned permanently from the housing market.
Speaking of taking advantage of borrowers, FHA has become so costly, many young families are choosing to rent or live with their parents, instead of buying a home.
Since the 1930's the government touted FHA has the original first-time home buyers program by allowing limited down payment with affordable payments. In 2010 the monthly mortgage insurance premium (MIP) on a $271,000 loan amount was $124.00 compared to $304.00 today. That's right boys and girls, it is nearly triple. Unfortunately, it's the only option for many cash-strapped buyers who have student loan debt, or a foreclosure, short sale, and/or a bankruptcy.
Meanwhile, the smart men in suits are scratching their heads trying to figure how to put the wheels back on the housing market. Instead of lowering the jail time for short sales or foreclosures, they are banishing potential home owners to rentals and continuing to implement harsh purchasing guidelines.
One bright spot in the lending world is VA. VA mortgages are a true benefit for our veterans. Ironically VA has made few changes in it's process over the past 20 years. Two years after a foreclosure, bankruptcy or short sale a veteran may be able to re-enter the housing market.
Back to the non-QM mortgages. The lenders offering these loans aren't shy about charging additional fees, high interest rates and a hefty down payment. Compliments of the CFPB.
The Sheriff (CPFB) chooses to ignore ugly mortgages which could harm our future economy, including the ugliest of all, FHA.