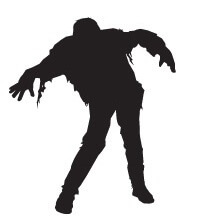 Day three of the government shut down.  How does that look in our world?  With the fragile housing market on a cautious upturn will the bickering in Congress slap our country back into a recession?
98% of FHA's staff is spending quality time with their families.  USDA and VA are also spending time with their loved ones (Except for essential personnel and mortgages aren't essential).
For the past two years we have been told time and time again that the validation of tax returns, pulling tax transcripts from the IRS to verify what the client gave us is on file at the IRS is a Fannie/Freddie requirement.   What is that old adage about mushrooms? Well, it is not their requirement.  It is a 100%, cross the country bank/lender overlay.  Therefore some lenders are waiving the guideline during the shut-down, others are not.
Social Security numbers may or may not require verification.  Check with your lender.  Again, it is not a Fannie/Freddie requirement.
FEMA's employees are also at home streaming episodes of Breaking Bad on Netflix.  Need flood insurance? Unless you can find a private provider (tricky) you will not be closing on your home.
Speaking of social security, what will grandma do without her social security check? For the millions of American's on a fixed income, who is going to feed them and keep them sheltered?
There are over 800,000 federal employees who will not receive a paycheck.  No money, no trip to the malls or eating at their favorite restaurant.
Remember the trickle-down economic theory in President's Regan administration?  This trickle down is far reaching.  If homes do not close, furniture will not be purchased, appliances will not be installed, builders will not build, and accessories will set on shelves.
If the federal employees and grandma do not receive a paycheck, they certainly won't be buying a new car much less a home. If zombies did take over at least they have a common goal and you would never doubt their purpose, unlike our government