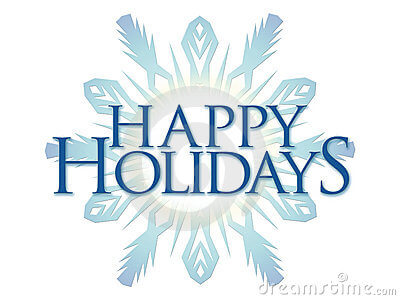 All we want for the holiday is for Santa to visit from the North Pole and the Cardinals to make it to the Super Bowl.
It would be great if we could add Peace on Earth.  But what is the cost and how much is that worth?
Our economy is improving, we all have to believe.  Only time will tell what our leaders achieve.
The Consumer Financial Protection Bureau reined in the banks, and borrowers found their mortgage approvals yanked.
The lenders were forced to add nonsensical rules which made some of us look like idiotic fools.
The CFPB trampled some borrowers home buying dreams.  Can't they see that it is just plain mean?
Russia is sanctioned, punished for their vices and as a result their economy is in crisis.  We are all waiting for Putin to give in, but it looks like China is their strongest friend.
The U.S. is no longer dependent on foreign oil.  Iran, Iraq, Kuwait, Saudi Arabia and Venezuela are all crying foul.  So much so they lowered crude prices before throwing in the towel.
The U.S. employment numbers prove more of us are back to work.  But many are not sure if it is worth the lack of perks.
The economic numbers continue to perform, although sometimes we wonder if our government keeps us misinformed.
The U. S. bond and stock market are the global financial heroes.  That's where other countries invest their rubles, yen's and euros.
Our interest rates are near historic lows.  So why is our housing market still so slow?  Until we can find the right kind of persuasion, few homes will be sold to the millennial generation.
This holiday season will help our economy.  Have you ever asked how come Santa has the only monopoly?
The housing market improved without ribbons or bows.  It came without tags.  It came without packages, boxes, or bags.  No help at all from an elf on a shelf. Our homes are still a part of our wealth.
Homes are important, but love and friendships are essential.  The Santa spirit inside each of us knows our true potential.