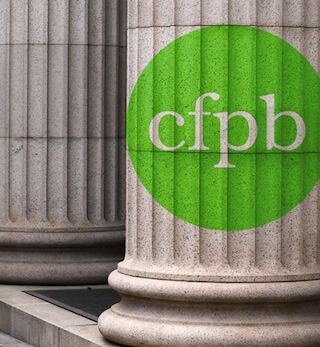 The last time major changes were implemented per the Dodd/Frank Act, the real estate world was anointed with appraisal management companies and the "new" Good Faith Estimate. Today, although it is better than it was in 2012, we are still not sure where appraisal management companies hire their appraisers… trolling the intersection of Interstate 10 and 7th Ave? Most of us in lending are taking bets the Consumer Financial Protection Bureau (CFBP) concocted their first go around with our present GFE at the end of a night partying with the CIA agents in Columbia. Seriously, no sober person could have possibly thought up such a convoluted form.
The pre-Dodd/Frank old Good Faith Estimate just wasn't tortuous enough to satisfy the CFPB's sadistic whims because it was simple, made sense and corresponded exactly with the HUD-1, number by number. Don't look it up, it will just make you sad.
August 1st the upcoming Truth in Lending Act (TILA) and Real Estate Settlement Procedures Act (RESPA) Integrated Disclosures Rule (TRID) will represent the most significant revisions to TILA and RESPA in 40 years. Banks and lenders will also be required to spend major bucks to supervise the compliance procedures. The "simplified documents" were developed by the Consumer Financial Protection Bureau to make content easier to understand and to reduce paperwork and consumer confusion. Well, anything has to be an improvement over the one they came up with in Columbia.
Speaking of sadistic whims, the new regulations mandate that loan applications taken after August 1st, will incorporate a Closing Disclosure which will replace the HUD-1 and must be distributed to the consumer three business days prior to funding and recording the loan. Do you think anyone at the Consumer Financial Protection Bureau attended an actual closing? If they had they would know the borrowers care about four things: The interest rate, the funds to close, their payment, and when will they get their keys. The only form they may take the time to read out of the mountains of paperwork is the mortgage note to confirm the loan program. Since the forms are to protect the bank and appease the attorneys, if they didn't like the verbiage, the borrower can't do anything about it anyway.
Change can be good. Maybe this time will be different. Or in August, I could travel to Columbia to party with the CIA agents. At least there I won't have to worry about the CFPB showing up in our office.